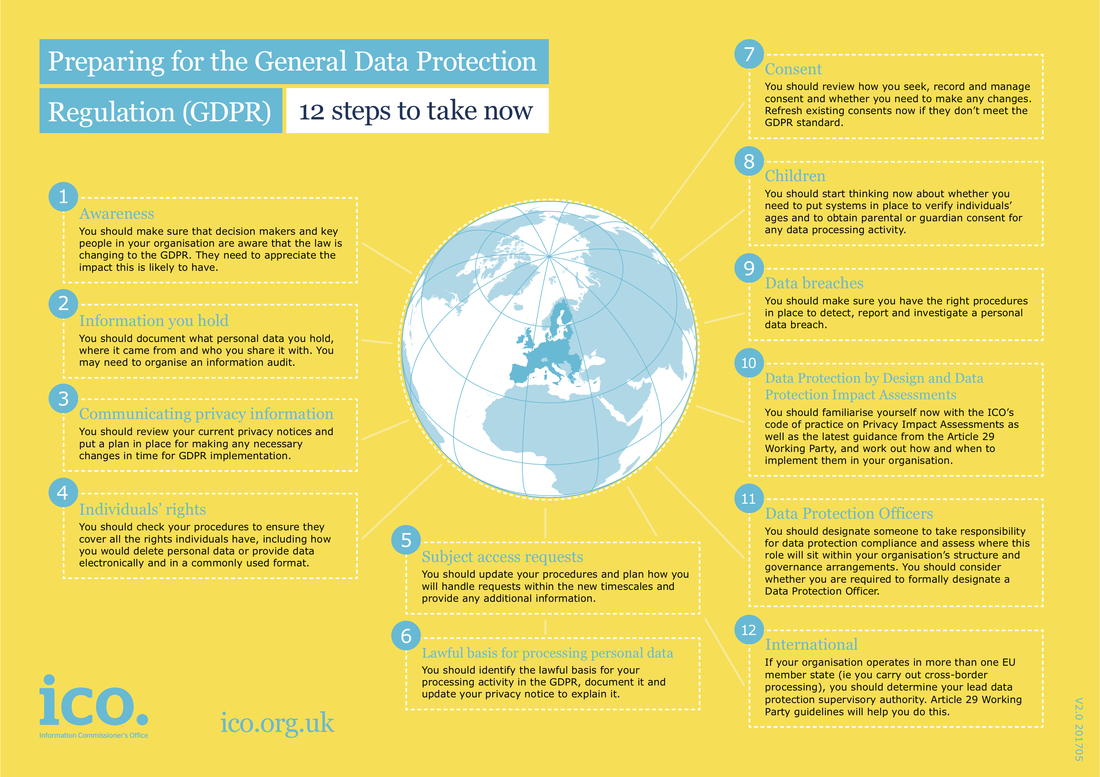 Are you and your organisation ready fo GDPR?
In less than 80 days the European Union's
new data protection
law comes into force.
Many people have erroneously assumed their organisations are unaffected. Think again.
In the context of hyper-evolution of the global digital economy and increasing concerns about cyber security, GDPR may be the next step in radically reshaping views and approaches to data and privacy.
GDPR's application and impacts extend well beyond EU businesses and citizens, touching supply chains, business models, cyber security strategies, and creating new opportunities for GDPR compliant business "by design". Failure to comply can be very costly, as authorties have the power to impose fines for up to EUR 20 million or, in the case of a company, 4% of the worldwide annual turnover.
Given the proliferation of information, emergence of consultants, and significant confusion as to where to start ...
1) How can CEO's, Directors, Boards ensure their organisations are successfully fast-tracking GDPR preparation and implementation?
2) How can they go beyond compliance to creating and seizing new opportunities that align their products and services with new demands of customers and markets?
Here are two resources to help you with the first question: the
ICO's 12 step guide
and the
EU's guide
Contact Chris Evans on our team
if Lumiu can help you move beyond basic compliance to explore how GDPR can be a new lever for growth.